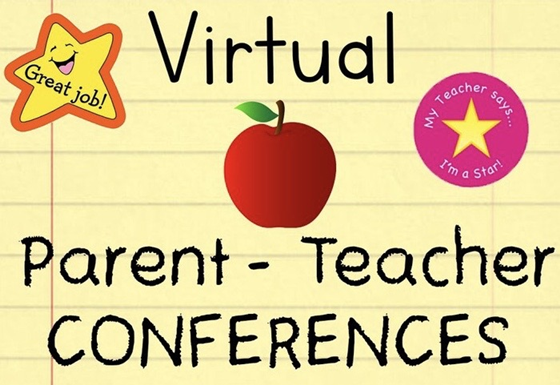 Parent Teacher Conferences are scheduled for Thursday, March 9 from 12:50 to 2:50 pm and from 4:30 to 7:00 pm. On this day, students will be dismissed at 11:50 AM. Children will eat lunch in school prior to dismissal. Parents are asked to be prompt in picking up their children. The previous day, Wednesday, March 8, students in grades K-2 will be receiving report cards.
Parent-Teacher Conferences allow administrators, teachers, and families to gain a shared understanding of students' learning and work together as partners in meeting their academic and social-emotional needs. It is a time to ask questions, such as:
> What are my child's strengths and weaknesses?
> Has my child completed all required work? What is missing?
> How can I help my child at home?
Teachers will reach out to the parents and ask for their preference for either an afternoon or evening conference on Thursday, March 9. Teachers will then inform the parents of the time of their individual appointment. Parents are reminded sign up for a conference with our specialty teachers, Mr. Jason Albertson, Music Teacher, Ms. Irene Bastas, Physical Education Teacher and Ms. Kirsten Kammermeyer, Theater Teacher, by visiting their Google Classrooms pages. All appointments will be held virtually.